Nella was born in our home in Ohio on the 24th of September 2008
She was one of four puppies in that litter.
Her parents were our beloved Kersins Spurðann and Hnúks Birta
Nella was so much like her daddy, if she wanted something she would stop at nothing to get it.
At a very young age, she managed to escape the puppy playpen to come to stay with me.
If I was upstairs in my office, she would climb the stairs, she did what ever it took.
I think at that point, I knew she would stay with our family.
When Nella was born, we already had four dogs in our family. 
We never intended to add another dog to our pack, little did we know that we would fall in love with this little furball.
Nella loved her daddy so much,  she always wanted to play with him, she would follow him everywhere and whatever he did, she did also. 
They would be laying on the floor together and "talk" when ever they were not playing.
She was such a happy little girl, loved playing with Frisbee.
Like her mom and dad, Nella loved playing in the snow, she was lucky enough to have her mom and dad play with her all the time,  They all got a long so great, if was such fun seeing them play togeher.
When ever it started snowing, we all went outside to play in the snow, sometimes for hours.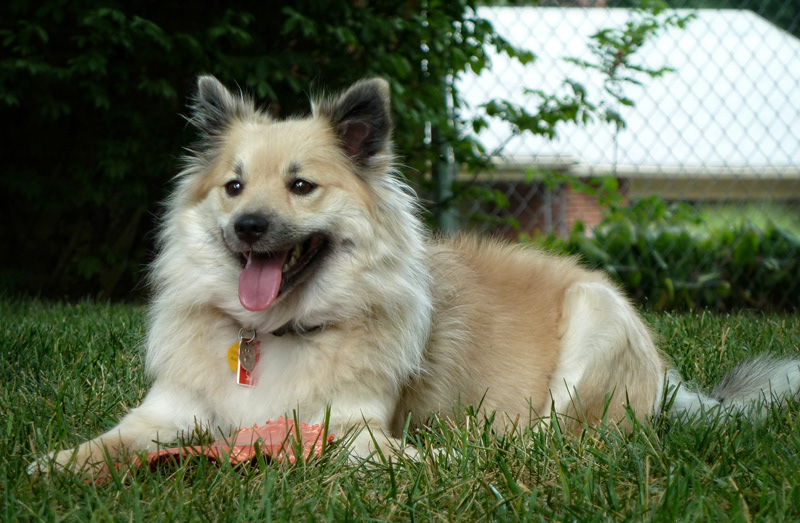 With the five dogs living in our home, there was always someone to play with.  Nella got along with all of them, and loved getting them to play with her.  Sometimes she would take the ball or the frisbee and bring it to them, and then the chase was on.
They were not happy unless they were all together.
  I felt the same way, I was happiest when my dogs were with.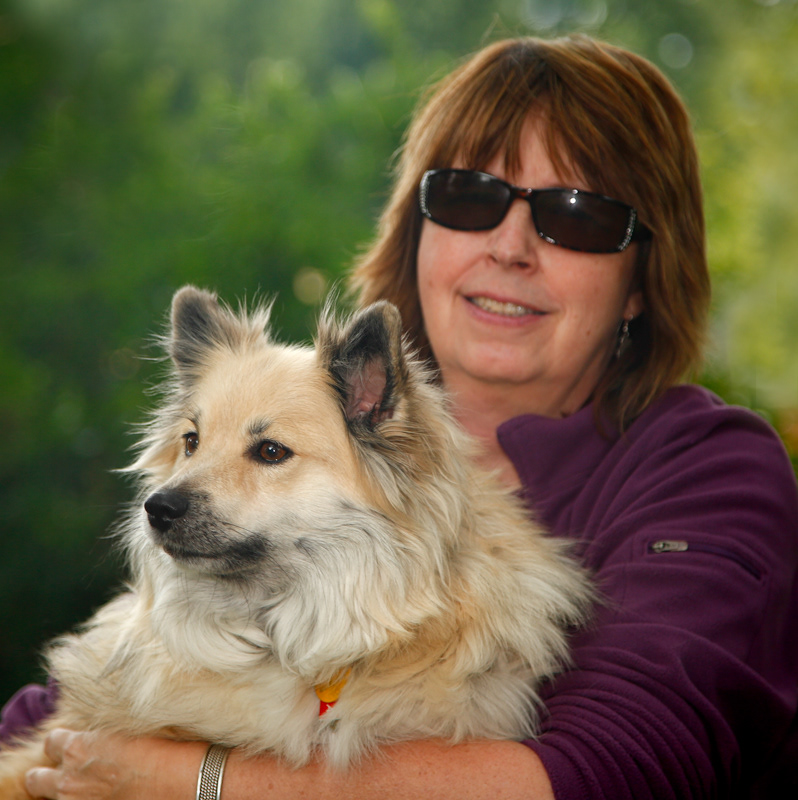 We all loved her, but there was never any doubt in anybody's mind that she was definitely my dog,
 she was my baby, my shadow, and my best friend.
We used to love to cuddle together, she would sit with me watching the tv in the evening, sometimes the other dogs would join us but her place was right there on my lap.
Nella was such a good and a happy little girl, always smiling her big beautiful smile.
She always tried to please.
I'm so thankful to have been blessed with that beautiful girl as a member of our family.
Nella loved going for a ride and we used every change we got to take them with us where ever we went.
We took out the seats from the back of the Jeep, so they would have plenty of space.
We had so much fun travelling with them, and they were so good and well behaved.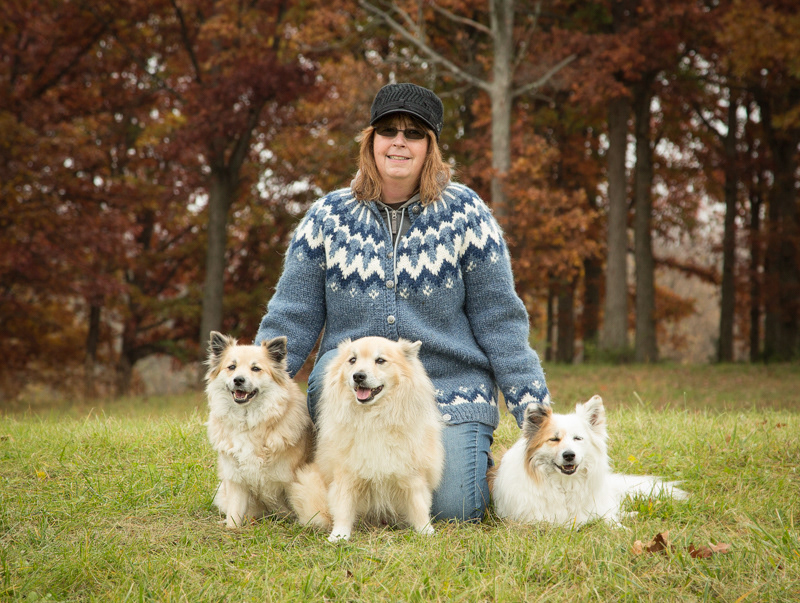 We used to take them all the time to one of the Metro Parks, they really enjoyed someplace new to explore.  During the summers, we just took them for a drive usually, when it was too hot to play.
During, spring, autumn and winter, we tried to go as often as we could for a walk and play at the park.


Around her 10th Birthday, our world came crashing down.  Nella started having seizures and the vet was thinking she had a brain tumor.  Around the same time, she was diagnosed with cancer.
We had the cancer removed, and hoped the seizures would stop.  They did for about a year and she was doing great, she was so happy and so was I and so hopeful that she was all better.
Unfortunately, the seizures came back.
 For the last year of her life, the seizures stared to become more frequent,
 but she always got through them and recovered quickly.
Around the time her parents crossed the Rainbow Bridge, her seizures got worse.  It was so hard on her to loose her parents and best friends within few days of each other.  We don't know if that was one of the reason she got worse, or just the fact that she did have a brain tumor.
I am happy she lived for three years after her first seizure especially now that I know they were caused by a brain tumor rather than environmental conditions.   We had been warned that one day she might have clusters so bad, she might not be able to get out of them, and that is exactly what happened.
  She was doing fine one moment, the next I couldn't get her out of the seizure so we took her to the animal emergency hospital and because of Covid, we had to wait outside for agonizing four hours, or until they told us they couldn't control the seizures.  When we took her there, I didn´t even think that she wouldn't come back home with us, all of a sudden, this was it...we had to say our goodbyes.
I was there for the first breath when she was born into this world.

I was there to hold her, comfort her and kiss her goodbye, when she took her last breath.
One of the hardest and saddest days of my life.
I can´t even express how much I miss my beautiful fur baby.
They Will Not Go Quietly
They will not go quietly,
the pets who've shared our lives.
In subtle ways they let us know
their spirit still survives.
Old habits still can make us think
we hear them at the door
Or step back when we drop
a tasty morsel on the floor.
Our feet still go around the place
the food dish used to be,
And, sometimes, coming home at night,
we miss them terribly.
And although time may bring new friends
and a new food dish to fill,
That one place in our hearts
belongs to them…
and always will.
We will always love and miss you my sweet little girl
September 24th 2008 - September 21st 2021